ACLS (Advanced Cardiac Life Support)
Advanced Cardiovascular Life Support (ACLS) is an advanced, instructor-led classroom course that highlights the importance of team dynamics and communication, systems of care and immediate post-cardiac-arrest care. It also covers airway management and related pharmacology. In this course, skills are taught in large, group sessions and small, group learning and testing stations where case-based scenarios are presented.
Important: After submitting your completed application, contact us to schedule your entrance exam.
Show/Hide

Course content

Key changes in advanced cardiovascular life support, reflecting the 2010 American Heart Association Guidelines for Cardiopulmonary Resuscitation and Emergency Cardiovascular Care
Basic life support skills, including effective chest compressions, use of a bag-mask device and use of an (AED)
Recognition and early management of respiratory and cardiac arrest
Recognition and early management of peri-arrest conditions such as symptomatic bradycardia
Airway management
Related pharmacology
Management of acute coronary syndromes (ACS) and stroke
Effective communication as a member and leader of a resuscitation team
Effective Resuscitation Team Dynamics

Show/Hide

Course completion card

Upon successful course completion, including demonstration of skills competency in all learning stations and passing the CPR and AED skills test, bag-mask ventilation skills test, a Megacode test and a written test, students receive an ACLS course completion card, valid for two years.

Show/Hide

Continuing education

Initial Provider Course provides 12 hours of continuing education, including skills practice and skills testing. Renewal Course requires provides 5.25 hours of continuing education, including skills practice and skills testing.

Show/Hide

Student resources
Accreditation
The Emergency Medical Services Education Department at the University Hospital and Clinics is accredited by the Commission on Accreditation of Allied Health Education Programs upon the recommendation of the Committee on Accreditation of Educational Programs for the Emergency Medical Services Professions (CoAEMSP).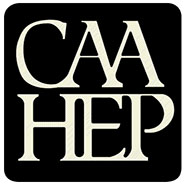 To contact CAAHEP
Commission on Accreditation of Allied Health Education Programs
25400 U.S. Highway 19 North, Suite 158
Clearwater, FL 33763
www.caahep.org
To contact COAEMSP
8301 Lakeview Parkway, Suite 111-312
Rowlett, TX 75088
(214) 703-8445
FAX (214) 703-8992
www.coaemsp.org