Mission
Our Mission is to provide an evolving and dynamic education and training program to new and existing EMS and Allied Healthcare Professionals that meets and exceeds the current standard of care.
History
Show/Hide

1960s

The University Of Missouri Health Care System (UMHS) EMS Education Institute has been providing education to pre-hospital medical care providers since the late 1960's. The initial program through the efforts of a dedicated staff of physicians was placed under the umbrella of the University of Missouri-School of Medicine. Emergency Medical Technician and Paramedic courses were initially taught by Trauma Physicians.

Show/Hide

1980s

EMS Education received and has maintained State of Missouri Training Entity accreditation since the late 1980's. During this time, the EMS Education Institute created a refresher course to ensure EMS professional education to assist in the relicensing process. American Heart Association course like CPR, Advance Cardiac Life Support (ACLS), and Pediatric Advanced Life Support (PALS) were established ensure EMTs and Paramedic provide lifesaving interventions for the citizens of Boone County and the State of Missouri.

Show/Hide

1990s

EMS Education Institute aligns with the University of Missouri Hospital.

Show/Hide

2000s

In 2005, the American Council on Education's College Recommendation Service (ACE) granted credit allowance for paramedic students. This allowed our program graduates to apply for 54 college credit hours toward a baccalaureate/associate degree in Paramedic Science.

Show/Hide

2010-2017

2013

Paramedic and EMT programs are transitioned into a hybrid course involving classroom and on-line learning experiences. Adoption of an on-line scheduling program allowed instructors and students to easily document and track laboratory, hospital and field clinical experiences. Low level simulation manikins were added to enhance adult and pediatric learning experiences.

2014

University of Missouri Emergency Medicine Residents work side-by-side with EMS Education staff to provide assistance in didactic/skill development and presentation, simulation facilitation and skill evaluations.

2015

EMS Education provides a fast paced and extremely high level of learning opportunity for EMT and paramedic students throughout the year. After an intense process, CoAEMSP accreditation is achieved.

EMS Education student clinical and field rotations expansion within the University of Missouri Health System provides an opportunity unmatched throughout Missouri. Our clinical opportunity allows a comprehensive clinical experience in an organization that receives more than 42,000 visits to its Emergency Center annually.

2017

Students clinical opportunities include a Level I trauma Center, Level I Stroke and STEMI Center, and Women's and Children's Hospital. Student friendly clinical experiences offer unique, high learning experiences to ensure our program graduates are prepared to provide compassionate ALS care to their patients.

Show/Hide

2018

Upon completion of the paramedic course, students have advanced certifications in Pre-Hospital Life Support (PHTLS) certification, Advanced Cardiac Life Support (ACLS) and Pediatric Advanced Life Support (PALS). Upon graduation, students are prepared to sit for the NREMT national exam.

April 2018

EMS Education partners with Skills USA Missouri to create and proctor a state wide Emergency Medical Technician (EMT) contest. This skill based contest helps improve and ensure work based learning education for the students of Missouri.

Show/Hide

2019

EMS Education maintains American Council on Education (ACE) accredited EMT and Paramedic Courses. ACE credit recommendation is a formal recommendation to colleges and universities, requesting they award students college credit for courses, examinations, and certifications taken outside the college classroom. ACE credit recommendations for the EMT course is 12 college hours in allied health, emergency medical services or science. ACE credit recommendations for the Paramedic course is 46 college hours in emergency medical.

EMS Education enters into a signed articulation agreement with Central Methodist University in Fayette, Missouri. This retro-credit process allows University of Missouri EMS Education paramedic graduates who are National registered and state licensed to receive a minimum of 30 Paramedic credit hours.

June 2019

MU EMS Education collaborated with a national committee to create and proctor the National Skills USA EMT competition in Louisville, Kentucky. SkillsUSA is a national membership association serving high school, college, and middle school students preparing for careers in trade, technical and skilled service occupations. Through this partnership, MU Health Care is helping to ensure highly skilled EMTs are prepared to enter into the health care field.

August 2019

MU Health Care and Marion County Ambulance District announce partnership to bring accredited EMS education to Northeast Missouri. This education opportunity is designed to alleviate an ems professional shortage in Missouri, while meeting future growth demands for service and access to health care. EMT courses will be offered 2-3 times each year and Paramedic courses will be offered yearly.

September 2019

Sheldon Simulation Center provides high level simulation for EMT, paramedic and critical care students. Low, medium and high level simulation allows students to perform medical procedures with real-time feedback.
Program outcomes
Paramedic
| Exam and Pass Attempt | 2017 | 2018 | 2019 | 2020 | 2021 |
| --- | --- | --- | --- | --- | --- |
| NREMT CBT - pass first attempt | 77% | 89% | 100% | 100% | 88% |
| NREMT CBT - pass within three attempts | 92% | 89% | 100% | 100% | 100% |
| NREMT Psychomotor exam | 100% | 85% | 100% | 100% | 100% |
| Retention | --- | 69% | 63.60% | 70.60% | 77.3% |
| Positive (job) Placement | --- | --- | 100% | 100% | 100% |
Accreditation
The University of Missouri Health Care EMS Institute's Paramedic Program is accredited by the Commission on Accreditation of Allied Health Education Programs (www.caahep.org) upon the recommendation of the Committee on Accreditation of Educational Programs for the Emergency Medical Services Professions (CoAEMSP).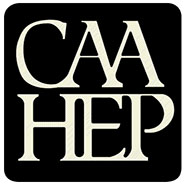 To contact CAAHEP
Commission on Accreditation of Allied Health Education Programs
25400 U.S. Highway 19 North, Suite 158
Clearwater, FL 33763
(727) 210-2350
www.caahep.org
To contact COAEMSP
8301 Lakeview Parkway, Suite 111-312
Rowlett, TX 75088
(214) 703-8445
FAX (214) 703-8992
www.coaemsp.org