Step Up to Leadership, developed by University of Missouri Extension and the Missouri Community Action Network, can help you develop leadership skills over the course of 36 hours in 12 sessions.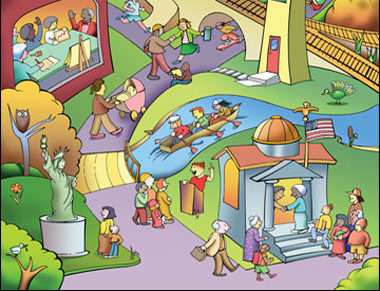 The Step Up to Leadership curriculum intertwines two learning goals:
To present specific topics a novice board member will need to know.
To provide a learning environment where participants can develop self-awareness and enhance their understanding about human nature and relationships.
The creation of this curriculum has been a journey with many partners. It is the product of piloting new ideas, adapting and tailoring processes and methods, and collective reflection.
This project is funded in part by the Community Services Block Grant through the Missouri Department of Social Services, Family Support Division.
-->