Leadership Online for Today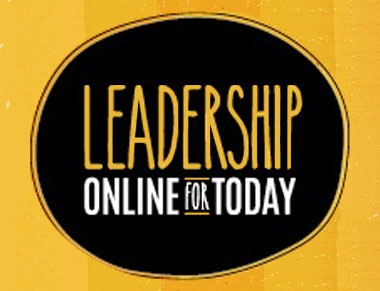 This innovative online program was developed by MU Extension with the intent to prepare emerging leaders to affect positive community change. It allows participants to develop leadership skills at their own convenience, and provides a unique experience that will help prepare participants for other leadership opportunities within the community.
Developed for today's up-and-coming leaders, this 11-week program is unique because of its approach to learning and use of media-centric technology that allows for interaction online. The program will allow participants to:
Improve communication skills;
Build relationships and networks; and
Develop a collaborative project to benefit a community or organization.
For participants
Are you interested in developing skills and applying leadership strategies that will benefit your community, organization and workplace? This program is the first step toward becoming an effective leader.
For community organizations and sponsors
Young people tend to give back to communities and organizations who support and encourage them. Do you know an up-and-coming leader? If so, nominate and sponsor their participation in this program to help them develop their skills and give them the confidence they need to succeed. Complete the form below.
REGISTER

Registration for the Leadership Online for Today course will be available here when the course is offered again.

NOMINATE OR SPONSOR

If you are interested in sponsoring a participant, download the nomination form.
Email completed form to

[email protected]

or mail to:
Johanna Reed Adams, Ph.D.
University of Missouri
223 Gentry Hall
Columbia, MO 65211