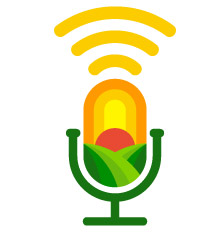 The University of Missouri Extension Farm Management Minute shares a relevant tip, announcement or takeaway that listeners can use when managing their farms or agribusinesses. Aired on radio stations throughout the state, the weekly segments educate Missourians about topics ranging from livestock production to crop production to general farm management.
Hear the latest segment on radio
Partner radio stations throughout the state air the Farm Management Minute segments each week. Listen for the latest MU Extension farm management news on these stations:
Listen to the archive
Find related resources
You can learn more about the topics featured in the Farm Management Minute by clicking the resource buttons below. Browse curated lists of resources — everything from written guides to videos — to find more information you can use to make decisions and manage your operation.
Connect with our speakers
If you have a question for a specialist who you've heard speak in a previous Farm Management Minute segment, then connect by clicking the "Find Specialist" button.