Take care when driving in Amish, Mennonite communities
Published:

Sunday, Sept. 18, 2022
COLUMBIA, Mo. – A weekend drive through Amish and Mennonite communities provides a pleasant glimpse of simpler times in rural areas. But don't let that drive turn into a tragedy, says University of Missouri Extension health and safety specialist Karen Funkenbusch.
These communities with horse-drawn buggies call for extra caution, she says. Rural roadways, often narrow or graveled, present dangers. Trees, corn and large equipment buildings can limit visibility.
Missouri ranks seventh in the U.S. in Amish populations, with more than 9,000 Amish in 81 church districts and 38 settlements, according to the Association of Religious Data Archives. Missouri also has a large Mennonite community nestled in the Ozark hills near Versailles.
Horse-drawn carriages travel significantly slower than other vehicles on the road. At 5-8 mph, even the fastest horse is slow. Dips and turns in rural roadways make it too easy to come upon a slow-moving carriage without time to stop.
Funkenbusch offers these tips for roadway safety in Amish communities:
• Go slow.
• Stay back. Leave space between your vehicle and buggies.
• Never pass on a hill.
• Watch for buggies that make wide turns.
• Remember that horses, however well trained, are unpredictable and may get spooked by traffic. Don't blow your horn or rev your engine.
• Take extra care when driving in rain or snow.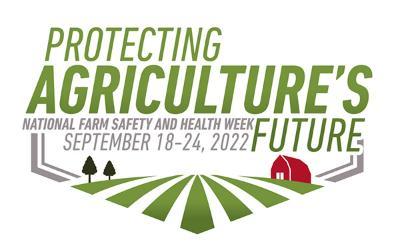 National Farm Safety and Health Week stories from MU Extension
Writer: Linda Geist
Use Tab key to loop through the section below. Press Enter or Space to enter content for each tab button. Press Esc key to exit and to go to the next section at any time.
Extension resources