Survey seeks worker input on recovery friendly workplaces
Published:

Monday, July 25, 2022
Sidebars: Success story: Tower Rock Stone Co. and Becoming a Recovery Friendly Workplace
COLUMBIA, Mo. – A statewide survey asks workers how well their employers understand substance use and support employees in recovery. Survey results will help design programs to create Recovery Friendly Workplaces across Missouri.
The Recovery Friendly Workplace initiative seeks to create workplace cultures that promote employee safety, health and well-being; reduce the stigma associated with addiction; and provide resources related to the challenges surrounding substance use disorders.
"We've got to move beyond the 'just say no' employment practices of the 1990s," said Doug Swanson, an MU Extension labor and workforce development specialist. Swanson is a researcher on the federal Rural Opioids Technical Assistance grant that supports the initiative.
"The status quo of drug testing and termination for failed tests just isn't working in today's society when we're facing such different workforce needs and stresses," he said. "Especially now, when the worker shortage has become even more prevalent, we have to look at ways of keeping people in the workforce and supporting their journeys toward recovery."
The online survey asks workers about employer policies and resources related to substance use, addiction and workers in recovery. The questionnaire, at mizzou.us/RFWsurvey, takes about 10 minutes to complete. All responses are anonymous.
Results will build on data from a 2021 survey of employers conducted by MU Extension in partnership with the Missouri Chamber of Commerce and Industry. Other partners in the initiative include the Missouri Hospital Association, the Missouri Department of Mental Health and the Missouri Rural Health Association.
Almost half of the 619 businesses surveyed said they had experienced absenteeism due to drugs, and 19% have had accidents tied to substance use disorder. Nearly 40% cited decreased productivity due to substance use disorder. The problem was especially acute in the manufacturing sector.
Key to recovery friendly workplaces is helping employers develop supportive policies and eliminate barriers to reemployment, Swanson said. Tower Rock Stone Co. in Ste. Genevieve leads the way in showing how it can be done, he said.
Sidebar 1: Recovery Friendly Workplace success story: Tower Rock Stone Co.
When Tory Turlin, a heavy equipment operator for Tower Rock Stone Co. in Ste. Genevieve, tested positive for meth, his employers did the unexpected. Instead of firing him, they helped him into recovery and supported his return to sobriety, keeping his job waiting for him throughout.
"We know how hard it is to find and keep good employees," said company safety director Tim Dobbelare. "The money and time we spend with an employee to work in our type of business is a pretty big investment. We also get to know each other as co-workers and friends. Why would you want to lose all that?"
Turlin says Tower Rock — one of the nation's largest open-pit limestone operations — gave him the support he needed to turn himself around. He recently celebrated receiving his 25-year employee pin and five-year sober pin.
On Aug. 3, Tower Rock will be the first company in the state to be designated a Recovery Friendly Workplace, receiving a certificate recognizing the company's efforts.
Employers want to know if the Tower Rock experience can be replicated, Dobbelare said. "Absolutely other employers can do it."
Sidebar 2: Becoming a Recovery Friendly Workplace
Recovery Friendly Workplace training from MU Extension gives employers greater confidence in hiring workers in recovery. Learn more about being designated a Recovery Friendly Workplace at recoveryfriendlymo.com/rfw-designation.
The online curriculum was developed with input from employers and addiction recovery specialists through surveys and extensive community conversations. The training includes practical issues such as administering Narcan if an employee relapses and how to support an employee's recovery.
The initiative helps address the needs of Missourians devastated by addiction and provides a much-needed path back to the workforce, says Ann McCauley of MU Extension's Community Health program. McCauley is project director for the federal Rural Opioids Technical Assistance grant that supports the initiative.
For more information about Recovery Friendly Workplaces, visit recoveryfriendlymo.com.
QR code for survey link:
https://extension.missouri.edu/media/wysiwyg/Extensiondata/NewsAdmin/Photos/2022/20220722-rfw-qr.png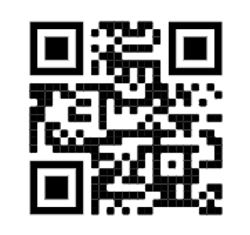 Writer: Katherine Foran
Media Contact
Douglas Swanson
314/400-7635
Ann McCauley
573/882-5918
Use Tab key to loop through the section below. Press Enter or Space to enter content for each tab button. Press Esc key to exit and to go to the next section at any time.
Extension resources