Safety First During Calving Season
Published:

Wednesday, Sept. 22, 2021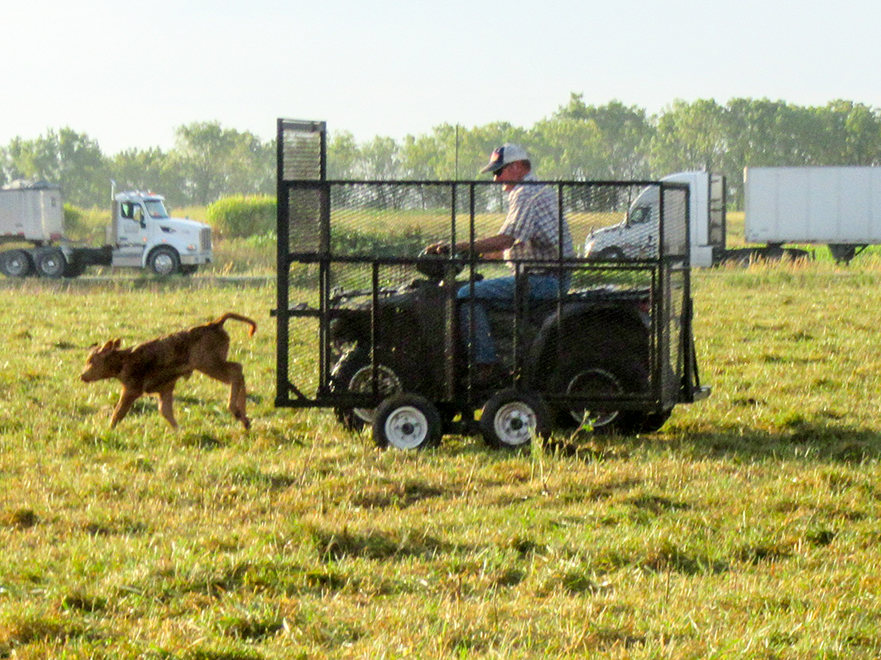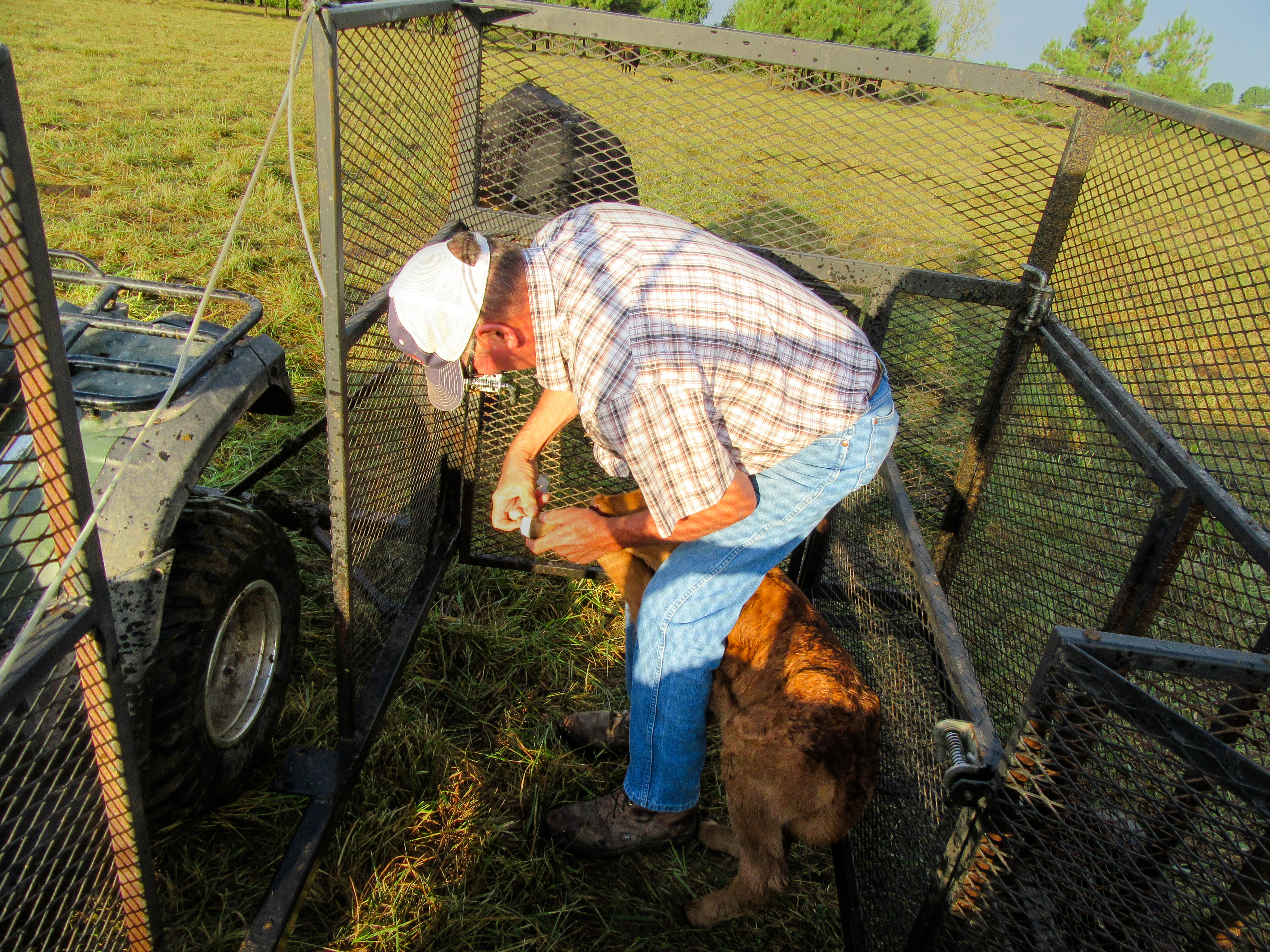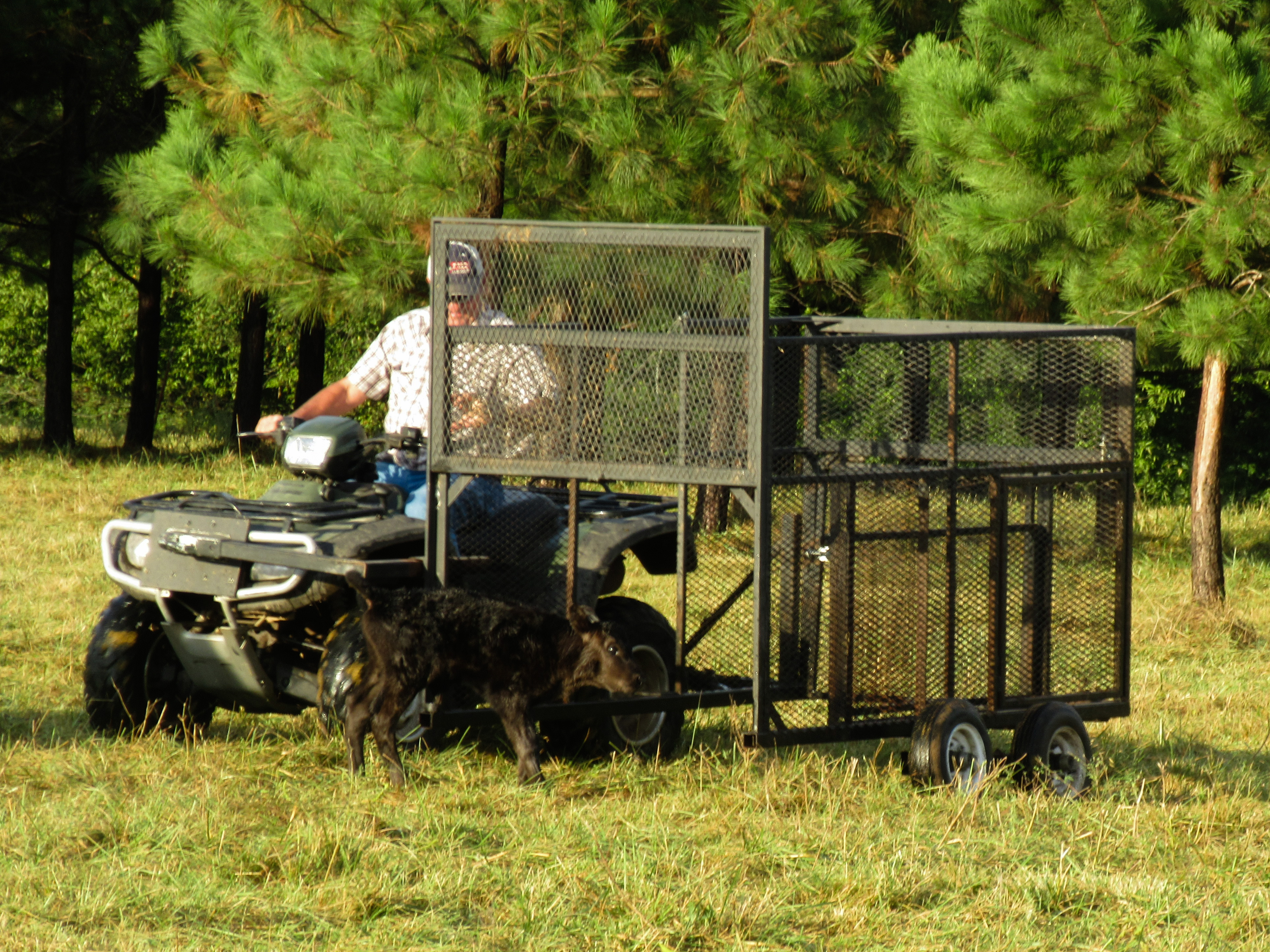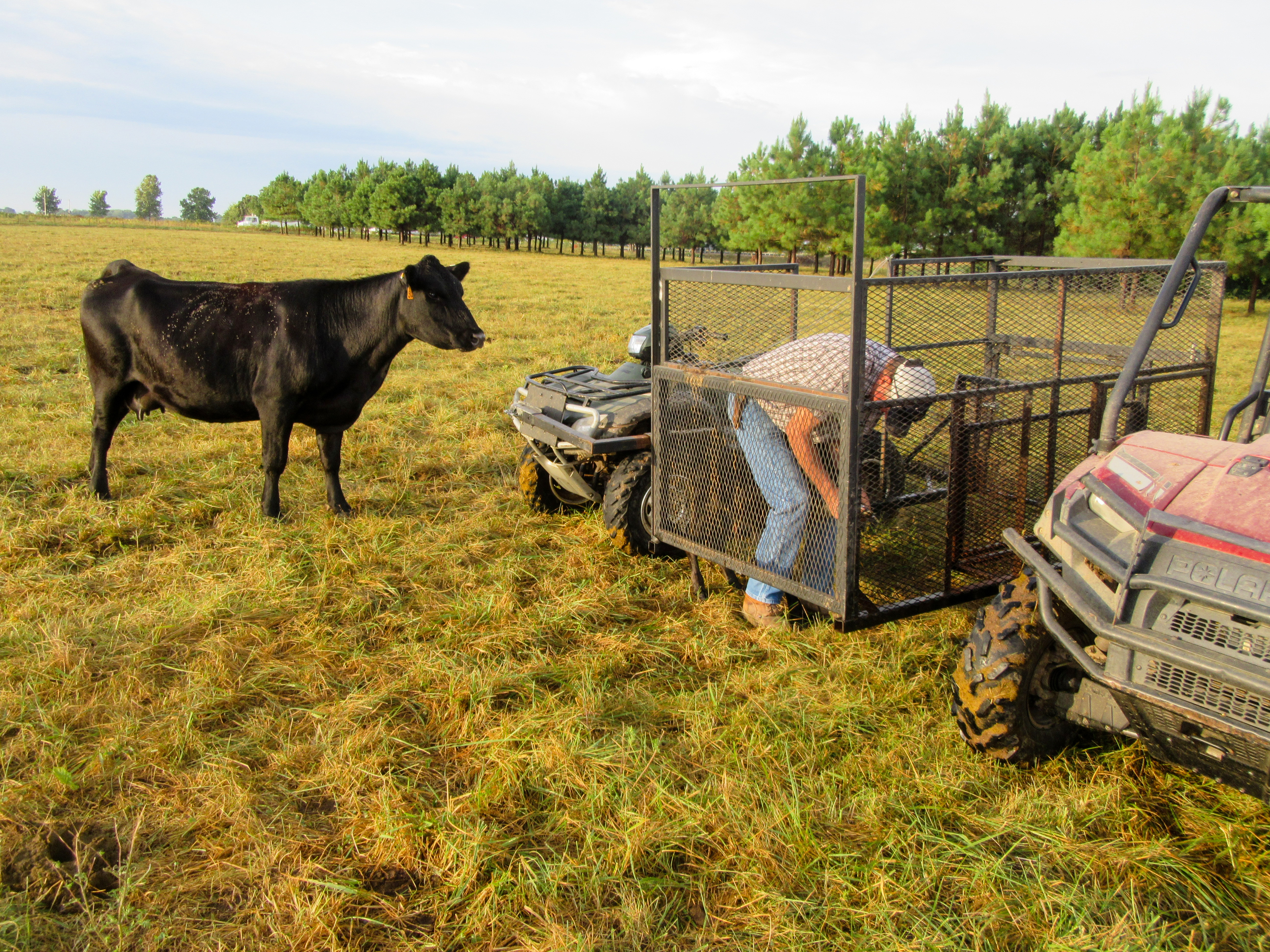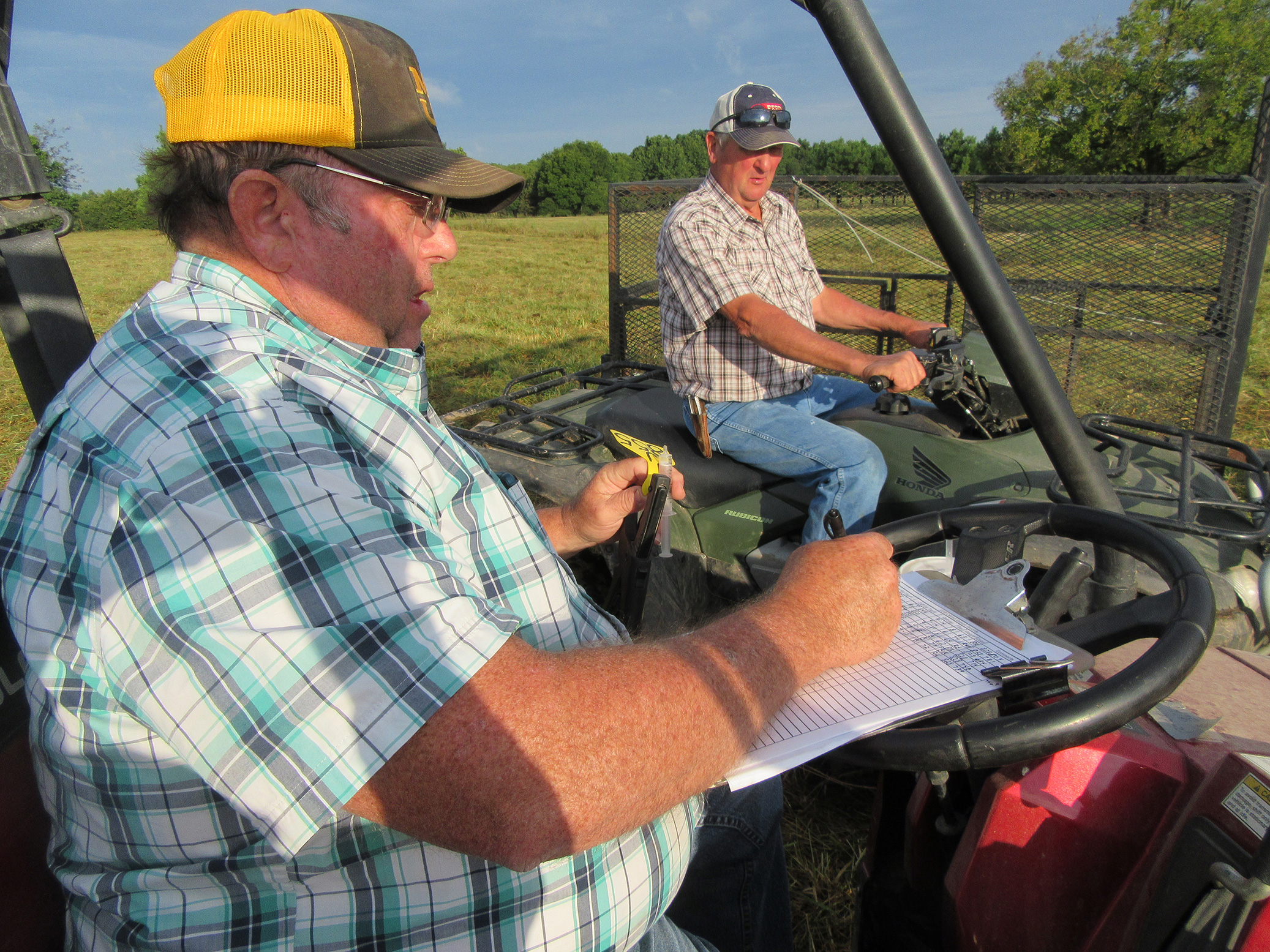 Mt. Vernon, MO – Farming is a high risk occupation for accidents. Most are not severe and don't require an ambulance run to the emergency room. However, farms with beef and dairy cows may be an exception, especially during calving season.
The fall calving season is in full swing in southwest Missouri and the University of Missouri uses a home-made calf catcher to insure worker safety at their Research Center near Mt. Vernon. The catcher enables the crew to capture and process the calves from nearly 150 beef cows. The catcher has been in use for three seasons.
The cows and calves are involved in a variety of research efforts so having a safe place to collect the data insures more accurate reports. The routine items done on the calves include: sexing; scour vaccination; measuring hoof circumference to estimate birth weight; electronic and visual ear tagging.
There are a variety of devices, similar to the Center's, available commercially with a wide range of prices. The Center's cost was $1500 when they made the investment. Before the next calving season rolls around, you may want to invest in a catcher so you don't have to worry about aggressive cows harming you, your family or farm workers. Steve Stamate, farm manager at the Center said, "it's way cheaper than a doctor's bill if you're bent over processing a calf and a nervous cow hits you."
Writer: Eldon Cole
Use Tab key to loop through the section below. Press Enter or Space to enter content for each tab button. Press Esc key to exit and to go to the next section at any time.
Extension resources