Published:

Tuesday, Nov. 17, 2020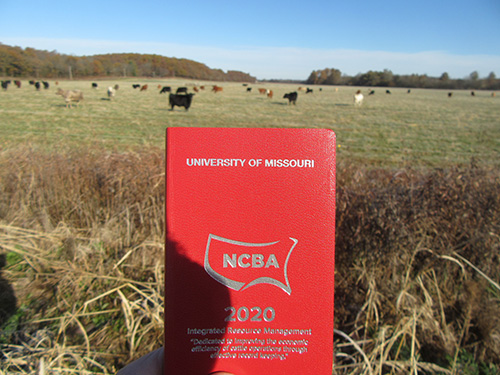 Mt. Vernon, MO – The popular beef cattle herd record Red Books are now available at University of Missouri Extension Centers. They are shirt-pocket sized with a wealth of information in them such as a gestation table, death loss codes, calving ease score, body condition score system, Beef Quality Assurance practices, cow herd inventory, calf weaning record for over 400-cow herds and much more.
Most of the Red Book users gather field data then transfer it to a computer program or a three-ring binder.
The book was developed in the mid-80's at the University of Idaho in conjunction with the National Integrated Resource Management Committee. Sponsors this year in Missouri are Extension and the Missouri Show-Me-Select Beef Replacement Heifer program.
The cost is six dollars, plus postage, through the Lawrence County Extnesion Center, 417-466-3102 or you may contact your Extension field specialist in livestock or your local University of MIssouri Extension office to see if they have them available.
Writer: Eldon Cole
Use Tab key to loop through the section below. Press Enter or Space to enter content for each tab button. Press Esc key to exit and to go to the next section at any time.
Extension resources