Providing public health advice
Published:

Tuesday, April 7, 2020
Tarunjot Sethi, a county engagement specialist in nutrition and health education in DeKalb County, is working with county commissioners to provide residents with accurate information about staying safe and healthy.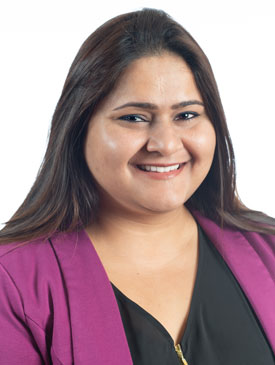 With a master's degree in public health from MU, Sethi could quickly provide information about the COVID-19 virus and protocols to prevent transmission. County commissioners also asked for information from extension about food safety, freezing food, eating well on a budget and essential food and disaster preparedness items to have at home.
Sethi also is working with the local senior nutrition center and food pantry to provide meals and groceries to vulnerable residents in the community, sending out a Doodle poll to help with scheduling volunteers.
With county leaders, she is exploring setting up a Google phone number linked to the county's text messaging and phone alert system so residents can call back without overwhelming the main phone lines.
Use Tab key to loop through the section below. Press Enter or Space to enter content for each tab button. Press Esc key to exit and to go to the next section at any time.
Extension resources