New AgriStress Helpline available to Missouri farmers
Published:

Sunday, Sept. 18, 2022
COLUMBIA, Mo. – Missouri farmers and rural families seeking mental health support can turn to the new AgriStress Helpline.
Farmers and ranchers take pride in their ability to handle challenges and are often reluctant to seek help, particularly for mental health issues, says University of Missouri Extension health and safety specialist Karen Funkenbusch. The goal of the AgriStress Helpline is to ensure free, confidential help.
Producers can call or text 833-897-2474 to speak to a health care professional. The toll-free helpline is available 24 hours a day, seven days a week.
"Having a career in agriculture is not for the faint of heart," says Missouri Director of Agriculture Chris Chinn. "Unpredictable weather, market volatility, cost fluctuation, government regulations and long hours can put pressure on our producers and their families."
A USDA National Institute of Food and Agriculture (NIFA) grant to the Missouri Department of Agriculture supports the helpline. The NIFA Farm and Ranch Stress Assistance Network grant also supports distribution of mental health resources and training through MU Extension.
Learn more at agriculture.mo.gov/stress.php.
Individuals in distress can also call the free National Suicide & Crisis Lifeline at 988.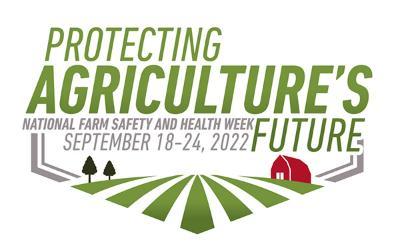 National Farm Safety and Health Week stories from MU Extension
Writer: Linda Geist
Use Tab key to loop through the section below. Press Enter or Space to enter content for each tab button. Press Esc key to exit and to go to the next section at any time.
Extension resources