Missouri SBDC continues to "Elevate" second-stage businesses
Published:

Wednesday, June 28, 2023
This spring, five Missouri small businesses began the journey to grow beyond the second stage.
Through the Missouri Small Business Development Center's (SBDC's) Elevate program, these five business owners, at no cost to them, are gaining knowledge from various experts that most small-business owners rarely have access to.
Initially, each business owner was paired with a team leader that helped them determine the business's right next steps. Now, specialized consultants, vetted by the Edward Lowe Foundation, are providing data and sharing best practices related to the business's particular needs.
"We are excited about this new cohort because several of the companies are looking to invest in expansion into new locations," said Travin Shelton, director of growth services."
The following five business, selected from across that state, comprise this new cohort and represent the manufacturing, health care and retail trade industries.

Big Tree Medical (https://bigtreemedical.com) in Columbia offers concierge-level primary health care at an affordable cost by providing services through a membership structure rather than a pay-per-service structure. In business since 2017, Big Tree Medical has 52 employees.
Ice Cream Factory (https://icecreamfactoryco.com), which began in Eldon, manufactures and wholesales numerous flavors of ice cream, ships nationwide, and has scoop shops in Eldon, Jefferson City and Lebanon. In business since 2019, Ice Cream Factory has 50 full-time and 20 part-time employees.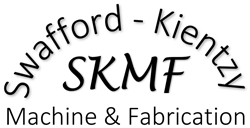 Swafford-Kientzy Machine and Fabrication (https://swaffordkientzymachinefabrication.com) in Troy is a family-owned job shop that offers welding, fabrication, drawing and cutting services and performs industrial maintenance. In business since 2017, Sawfford-Kientzy Machine and Fabrication has 10 full-time employees.

ThermAvant International (https://burnoutmugs.com and https://lexolife.com) in Columbia designs and manufactures heat transfer products for consumers including coffee mugs and dehumidifiers. ThermAvant International has four part-time and five full-time employees.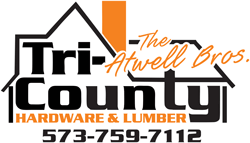 Tri-County Lumber in Dixon is a local and regional hardware store for building materials, tools, lawn and garden supplies, paint, electrical, plumbing and more. In business since 2017, Tri-County Lumber has 20 full-time employees.
Missouri SBDC's Elevate program, offered in partnership with the Edward Lowe Foundation, focuses on second-stage business, which are typically businesses that have 10 to 99 full-time employees, $750,000 to $50 million in annual sales, and the opportunity to grow beyond their current market area.
Watch for follow-up reports in which participants share their growth steps and their feelings about the program.
"We want to continue to build on the already impressive numbers and economic indicators that the previous 22 Elevate companies have shown (https://sbdc.missouri.edu/news/missouri-sbdc-elevates-business-impacts-economic-development-5943), and we're looking forward to being able to offer this program to 52 additional companies that are poised to move to the next level," Shelton said.
If you are the owner of a second-stage business in Missouri, contact your local SBDC office (https://sbdc.missouri.edu/locations) to be considered for a future Elevate program cohort.
Writer: Victoria Stokes