Missouri 4-H'ers exceed 250,000-meal food drive goal
Published:

Thursday, May 21, 2020
COLUMBIA, Mo. – 4-H clubs across Missouri have raised nearly 300,000 meals to feed hungry families — far exceeding their 250,000-meal 4-H Feeding Missouri Food Drive goal for 2020.
"Even in the midst of all the challenges around COVID-19, you stepped up," said Marshall Stewart, University of Missouri vice chancellor for extension and engagement. "You pulled together to inspire people in your community to continue to donate. And what an important cause this is — particularly this year, with every Missouri family and community impacted in some way by this pandemic."
The second annual 4-H Feeding Missouri food drive, in partnership with Missouri Farmers Care Drive to Feed Kids, ran Jan. 1 through April 30. Even with in-person local drives, fundraising, volunteer service, and education and outreach activities unexpectedly suspended due to COVID-19 for most of that time, 4-H clubs successfully inspired donors to contribute.
The $5 "Give a Hand" campaign in the drive's final weeks helped 4-H'ers raise the equivalent of 297,132 meals. The donations go directly to Feeding Missouri, a coalition of the state's six major food banks that provides hunger relief through a network of more than 1,600 community-based food programs in every county and the city of St. Louis.
"COVID-19 has impacted all of us in ways we never could have imagined. Thousands of Missouri families have been put out of work and now find themselves unable to make ends meet," said Scott Baker, Feeding Missouri state director, noting that some food banks have seen demand increase by as much as 100% during the COVID-19 response. "Because of you, many Missouri families who face the prospect of hunger for the first time now have food, but maybe even more importantly, they have hope."
At a virtual event celebrating the drive's successful end, Missouri 4-H Director Lupita Fabregas singled out Webster County for raising 61,391 meals, the most of any county. In recognition of their special effort, Webster County 4-H'ers will have an opportunity to participate in a leadership program later this year.
"The most important part of this drive was the work you do to raise awareness across the state about this important issue," Fabregas said, urging 4-H'ers to keep working with their local food pantries and to support the Drive to Feed Kids campaign later this year.
Dan Cassidy, Drive to Feed Kids chair and chief administrative officer of the Missouri Farm Bureau, echoed that call: "One in five Missourians face hunger, and the needs of those who are food insecure are on the rise. But together we are making a difference."
Support the Show Me Resilience T-shirt Campaign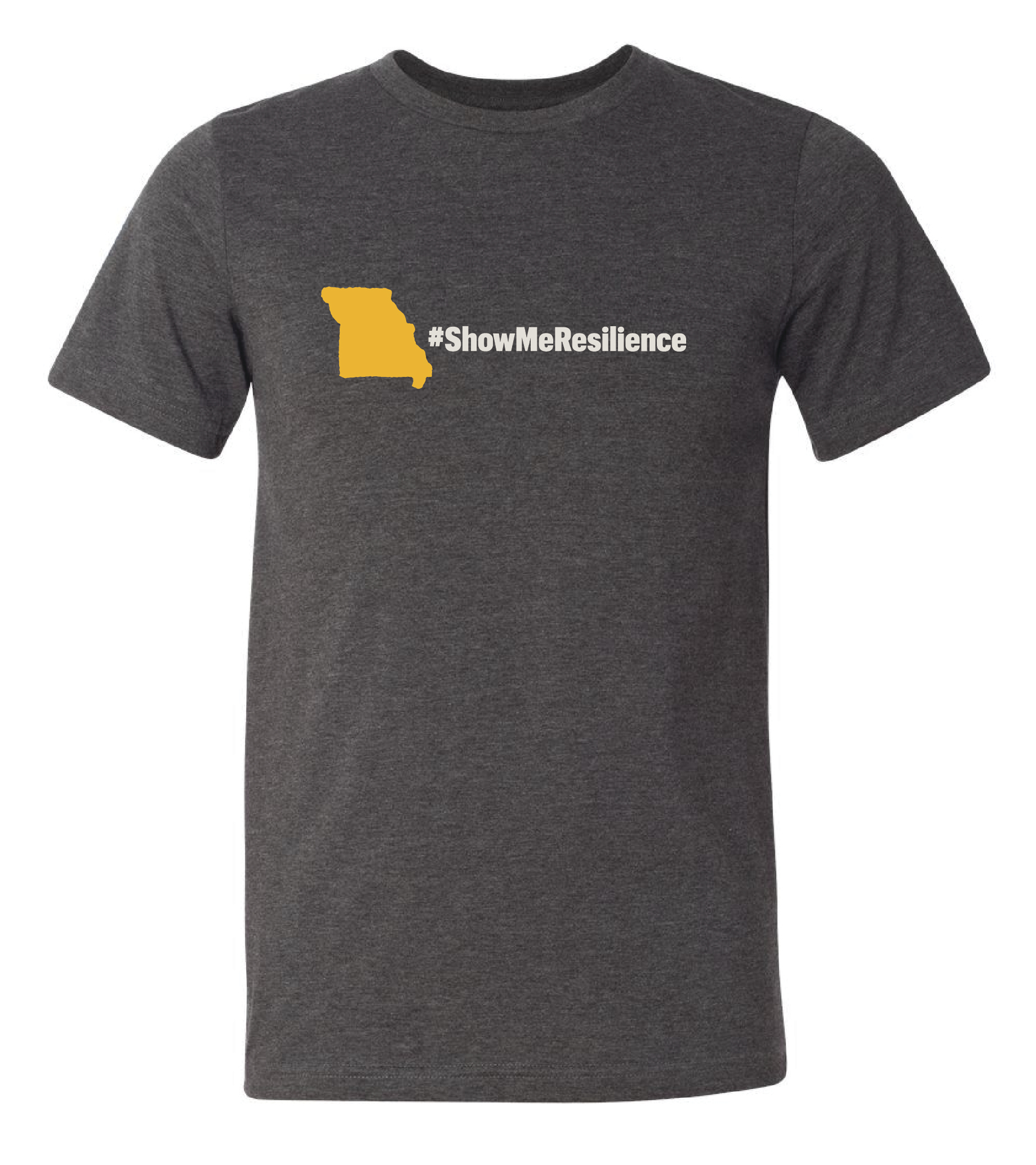 To continue the fight against hunger in Missouri during these difficult times, you are invited to support the Show Me Resilience T-shirt Campaign, a collaboration of MU Extension, Missouri 4-H, Feeding Missouri and Missouri Farmers Care.
You can order a T-shirt with this special message for this challenging time through June 3. All profits directly benefit Feeding Missouri.
Show Me Resilience T-shirt Campaign.
Writer: Lupita Fabregas Janeiro
Use Tab key to loop through the section below. Press Enter or Space to enter content for each tab button. Press Esc key to exit and to go to the next section at any time.
Extension resources