Finding the courage to pursue excellence, Areté Contracting - Jefferson City, MO
Published:

Wednesday, Oct. 5, 2022

Kyle Te had always wanted to go the self-employment route, but for a long time he didn't have the courage to do it or a clear idea of what industry would be the right fit.
Then he found his fit and that gave him the courage.
With his background in engineering — which he was drawn to because of the enjoyment he derives from piecing things together, solving puzzles and creating solutions to problems — and the demand he saw in the construction industry, decided he could "give it a shot."
In 2018, Te started Areté Contracting, a veteran- and minority-owned general contracting firm in Jefferson City, Missouri, focused on bidding large commercial construction jobs.
The company's name was selected to reflect its vision: "Areté is a Greek word for the pursuit of excellence, basically," Te said.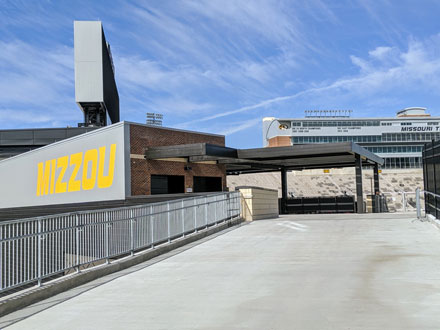 In its first four years, Areté Contracting has completed work for several public entities, including the State of Missouri, the University of Missouri System and several public schools.
Through the Missouri Procurement Technical Assistance Centers (PTAC), which had been helping Te learn to navigate the government contracting world, he learned of a Missouri Small Business Development Center (SBDC) workshop for veteran entrepreneurs to be held at Lake of the Ozarks. In May 2021, he attended that workshop and met Travin Shelton, Missouri SBDC director of business growth services.
From Shelton, Te learned a term that described where his business was at that point.
The term "second-stage business" was not even in Te's vocabulary. But when he started talking to Shelton about its meaning, he said it started resonating with some of the troubles he was having.
Shelton was at the workshop to promote Missouri SBDC's Elevate program. Offered in partnership with the Edward Lowe Foundation, Elevate focuses on second-stage business, which are typically businesses that have 10 to 99 full-time employees, $750,000 to $50 million in annual sales, and the opportunity to grow beyond their current market area.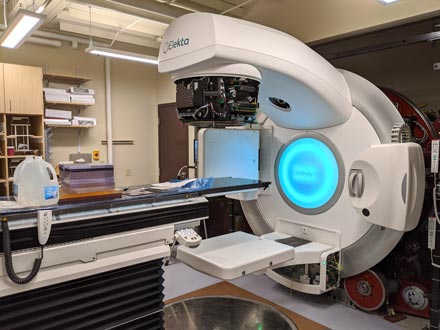 Conducted by phone and a secure online portal, Elevate consists of engagement and peer learning.
The Systems for Integrated Growth engagement entails each business owner being paired with a team leader. Together they determine the business's right next steps. Then specialized consultants, vetted by the Edward Lowe Foundation, provide data and share best practices related to the business's particular needs.
The PeerSpectives Roundtables, facilitated by Edward Lowe Foundation experts, bring the participants together to confidentially share their experiences and discuss their most pressing issues.
"[Te] was in the same situation as many businesses that are ripe for the Elevate program," Shelton said. "They are wondering what their next steps are for growth and realize that they don't know what they don't know."
When it was time to pull together the 2022 cohort of the Elevate program, Shelton invited Te to participate.
"I was looking forward to getting into the program so that I could be around other businesses that were similarly situated," Te said.
Te found the business owner roundtables valuable. "It's really good to have open and honest conversations with other business owners and hear what their struggles are and have other people weigh in about how they have responded to those struggles in the past," he said.
From the experts in the engagement portion of the program, Te delved deeper into the numbers and found some actionable items he was able to act on immediately to clean up his accounting system a bit.
He also went deeper into the government contracting world and learned how to find who in the federal government was spending money, and where. "It's all online, it's all available, the data's there — it just has to be extracted," Te said.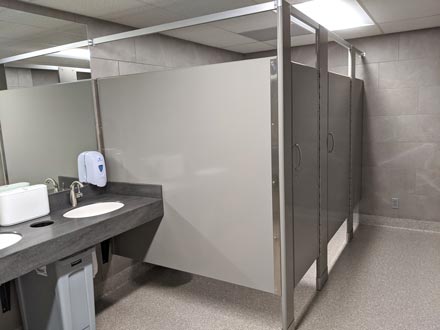 In addition, he learned the value of teaming, partnering and joint ventures — different business structures for growing to that next step in federal government contracting.
"They want a lot of past performance," Te said. But he doesn't necessarily have that yet, so "finding the right teaming partner that has that past performance seems like it is the way to go to get into the door of those agencies."
Te's participation in the Elevate program is not even over yet, but in addition to cleaning up his accounting system, he has already begun searching for teaming partners for some federal jobs he wants to pursue.
Because of the Elevate program, Shelton sees Areté Contracting "feeling more comfortable moving forward and growing and hiring people because they have better handle on their financials" and landing some federal contracts with an experienced partner that they might not have landed otherwise.
Te advises second-stage business owners who are considering participating in the Elevate program to go for it, believing they will find value, as he did, in having access to experts outside of their normal circles. "It's good to have a second opinion," he said. "Elevate is definitely worth your time."
Website: https://aretecontracting.com
Facebook: https://www.facebook.com/aretecontractingllc
Instagram: https://instagram.com/aretecontracting
LinkedIn: https://www.linkedin.com/company/aretecontracting
Writer: Victoria Stokes
Use Tab key to loop through the section below. Press Enter or Space to enter content for each tab button. Press Esc key to exit and to go to the next section at any time.
Extension resources