Education directors for Animal Health and Production
Published:

Tuesday, Sept. 14, 2021
Tim Safranski and Corinne Bromfield have been appointed extension education directors for Animal Health and Production, said Rob Kallenbach, CAFNR associate dean for extension.
"This is a little different structure than we have had," Kallenbach said. Broadly, Safranski will oversee program coordination, faculty promotion and evaluation as well as hiring/staffing plans. Bromfield will work on ISE offerings and similar program/faculty development areas. Their appointments began Sept. 1.
"As education directors, Safranski and Bromfield will serve as peer leaders of faculty in this program area while continuing their primary duties," Kallenbach said.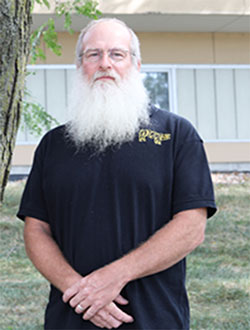 Safranski is MU Extension's state swine breeding specialist and CAFNR professor of animal sciences. A key program for Safranski is the Midwest Boar Stud Managers Conference. Through this international conference, Safranski's program provides cutting-edge breeding information to the swine industry across the United States and in several countries. The conference engages the decision-makers for more than 80% of the boar studs used in the U.S. and, in turn, shapes swine breeding programs around the world. Additionally, Safranski acts as a university liaison for Pork Quality Assurance Plus (PQA+) training. As a PQA+ adviser, Safranski helps producers measure, track and continuously improve animal well-being.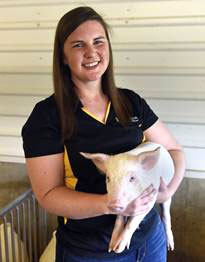 Bromfield is state extension veterinarian for swine and an assistant extension professor in the MU College of Veterinary Medicine. Bromfield works extensively with the Swine Area Regional Control (and Eradication) programs. These programs allow sharing of health information between farms owned or working with different neighboring companies. Planned biosecurity and health measures then minimize transmission of disease across regions. Bromfield is the second PQA+ trainer in Missouri, and she also works alongside Marcia Shannon with the Pearls of Production program.
Use Tab key to loop through the section below. Press Enter or Space to enter content for each tab button. Press Esc key to exit and to go to the next section at any time.
Extension resources