ARFF specialist Mark Lee's retirement announced
Published:

Tuesday, Oct. 30, 2018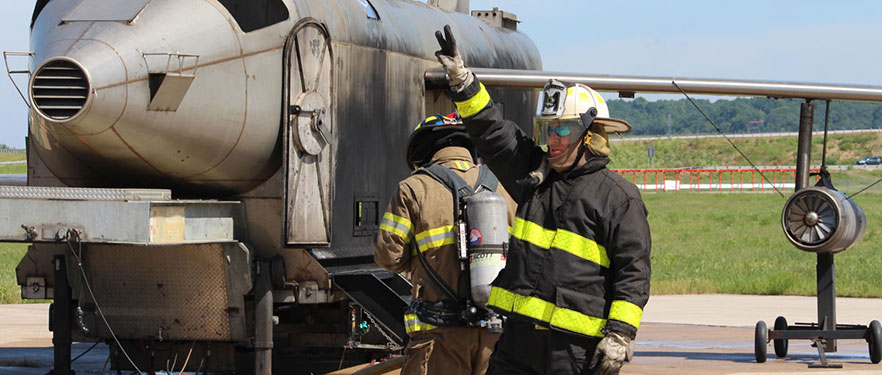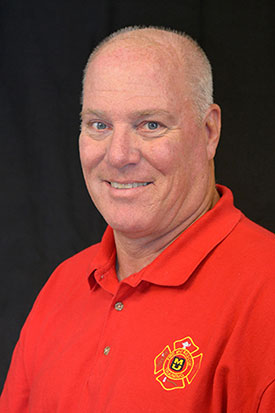 Mark Lee, Aircraft Rescue Fire Fighting specialist.
The University of Missouri Extension's Fire and Rescue Training Institute has announced that Mark Lee, Aircraft Rescue Firefighting Specialist, will be retiring on November 30, 2018. Lee joined the Institute as a training Specialist in April of 1996. Based on the MU campus, MU FRTI is a continuing education unit of MU Extension that provides training statewide to approximately 13,000 fire and emergency service first responders each year, enabling them to better protect lives and property within their communities.
Regarding his retirement, Lee said, "The training of fire service personnel has been a career-long commitment for me, and it has been an honor to have served as the founding ARFF Specialist of the institute." Lee added that, "through the collaboration with the FAA, MODOT, and our other fire service partners, the ARFF Program has enabled highly specialized aircraft fire fighting and rescue operations training that has resulted in the enhanced safety and protection of our citizens and responders."
Lee, originally from Philipsburg, Montana, began his fire service career with the United States Air Force after graduating high school. During his twenty-one year fire protection career in the Air Force he worked in all positions from firefighter to fire chief. In 1996 he joined MU FRTI as a coordinator for industrial emergency response training. In 1999, Lee's expertise in aviation fire protection came back to the forefront when he began researching ways to meet the fire and rescue training needs of Missouri's and Midwest airport firefighters. In conjunction with the Missouri Department of Transportation's (MODOT) Aviation Division, Mark provided the planning and development of an ARFF program that received a Federal Aviation Administration (FAA) grant for a mobile fire training aircraft simulator or MAFT to serve the training needs of the central Midwest FAA region. Since then, the program has grown to a nationally recognized program providing essential on-site hands-on training at airports throughout the Eastern and Midwest regions of the United States. The Institute's ARFF program annually averages 90 courses across 12 states, delivering over 10,000 student instructional hours. The FAA requires commercial passenger indexed airports to complete "live" hot drill training each year using a realistic aircraft mockup.
Lee is a member of the Aircraft Rescue Fire Fighting Working Group (ARFFWG) and assists the ARFFWG in reviewing the Federal Aviation Administration Regulations that pertain to aircraft rescue operations and training. Lee is currently on the National Fire Protection Association committee for the NFPA 1081: Standard for Industrial Fire Brigade Member Professional Qualifications and the International Fire Service Training Association (IFSTA) Aircraft Rescue and Fire Fighting manual committee.
"MU FRTI and Extension wishes to recognize Specialist Lee for his vision and leadership, which has resulted in state and national educational outreach addressing the specialized training needs of aviation industry emergency responders," said MU FRTI Director Kevin D. Zumwalt.
MU FRTI Director Zumwalt announced that with the retirement of Specialist Lee, the Institute will be appointing a new ARFF Specialist for the Institute. Bruce Bjorge of Branson, Missouri has been selected to fill the position. Bjorge is a former Fire Training Coordinator with Lexipol LLC where he managed program policy and procedures related to the fire service. He is a former Assistant Chief of the Training Division with Western Taney County Fire Protection District in Branson, Missouri. Bruce has also served as Adjunct Faculty with MU FRTI since 2001, and specialized in ARFF program training.
Use Tab key to loop through the section below. Press Enter or Space to enter content for each tab button. Press Esc key to exit and to go to the next section at any time.
Extension resources