MOCAN Strategic Plan 2022–2024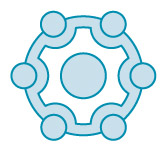 Healthy Weight Advisory Committee Goals
Established in 2018, the purpose of the Healthy Weight Advisory Committee (HWAC) is to provide expertise and advice to advance and monitor collaborative, sustainable, evidence-based strategies for increasing the number of children at a healthy weight in Missouri.
Goal
Increase HWAC's capacity for planning, evaluating, and communicating priority obesity prevention and treatment initiatives.
Objectives
Increase workforce capacity to deliver obesity treatments in collaboration with Healthcare Work Group.
Establish a training plan by September 2022 to increase workforce capacity.
Support establishment of a certification process for eligible providers completing MNT, FBT, or IBT training requirements.
Establish evaluation plan for efficacy of trainings.
Establish and fund Mo Health Net weight management treatment claims analysis.
Identify strategies to increase delivery of weight management treatments for all evaluation results.
Define consumer messaging to help families understand value and benefits of healthy weight.
Work with insurers to develop consumer messaging materials.
Disseminate through best communication channels.
Evaluate messaging/outreach effectiveness.
Convene HWAC Advisory Team of private insurers and other relevant partners.
Enlist training supports to expand workforce capacity.
Define and address concerns and barriers to universal weight management treatment coverage.
Spark broader uptake of successful approaches to obesity prevention and weight management treatment.
Host conference in 2025 and highlight successful approaches.
Host planning sessions prior to next MOCAN strategic plan to identify ways to integrate across sectors and leverage existing resources to improve achievements.
Identify ways to address and diminish health inequities that negatively impact healthy weight maintenance.
Contact the Healthy Weight Advisory Committee chairs to learn more: