MOCAN Strategic Plan 2022–2024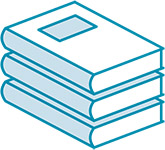 Schools Work Group Goals
The purpose of the Schools Work Group is to assist schools with supporting policies and practices, environments and education that promote healthy food choices and physical activity. This will be achieved by providing the target audiences with access to best practices, training, model policies and resources.
Goal
Increase implementation of the CDC, Whole School Whole Community and Whole Child (WSCC) Framework in Missouri schools.
Objectives
Increase state-partner promotion and collaboration in support of WSCC Model implementation.
Promote resources and training opportunities that support WSCC implementation.
Educate and align MOCAN work group initiatives across the WSCC Model sectors.
Develop Missouri Comprehensive School Wellness Plan Guide.
Develop Missouri Comprehensive Wellness Model Schools Guide/Template.
Goal
Strengthen district wellness policies and practices that promote healthier school environments.
Objectives
Promote use of an evidence-based self-assessment tool to assess and advance school wellness policies and practices (School Health Index).
Increase awareness and establishment of Comprehensive School Physical Activity Programs (CSPAP).
Increase awareness and implementation of healthy school nutrition environments.
Promote resources and training opportunities that support SHI, CSPAP and healthy nutrition environment implementation.
Increase awareness, education related to the three core components of farm to school.
Contact the Schools Work Group chairs to learn more: