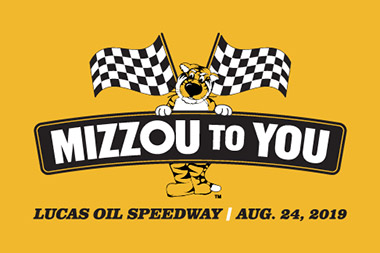 Mizzou is bringing our campus to you!
We're hosting Mizzou to YOU open houses in communities across the state over the next couple of years.
Hands-on activities, demos, screenings and more will showcase how University of Missouri faculty and students connect communities, inspire innovation and solve problems in your county — and across Missouri.
Join us Aug. 24 for the Mizzou to YOU kickoff in Hickory County! Join us on the fairway!
More than 20 booths, demos and services: Mizzou tattoos, Mizzou Athletics, Tigers for Troops, 4-H Robotics, the Mizzou Eco Racing and Formula SAE Teams, ag experts, health screenings, a door prize and more!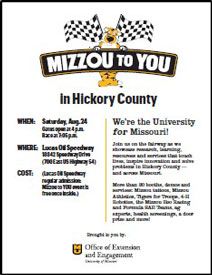 Select image to view PDF
We're the University for Missouri
Brought to you by the Office of Extension and Engagement.
For more information about an event near you — or about your local MU Extension office, experts and programs, contact:
Sarah Traub
Engagement Facilitator, MU Extension
573-882-2151