Fabaceae (Pea family)
Broadleaf plant family
The legume family is one of the largest groups of broadleaf plants. Common members include clovers and various beans and peas.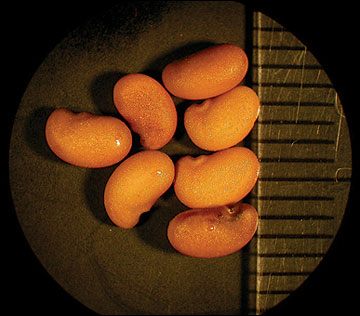 Blue false indigo
Baptisia australi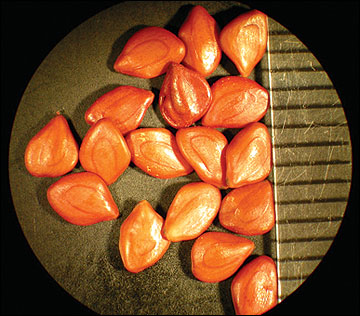 Bundleflower, Illinois
Desmanthus illinoensis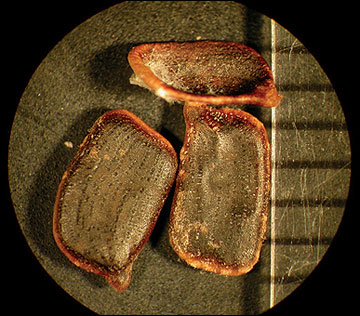 Partridgepea
Cassia fasciculata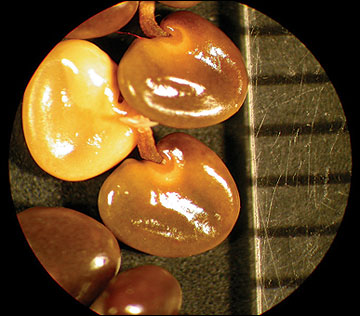 Rattlebox
Crotalaria sagittalis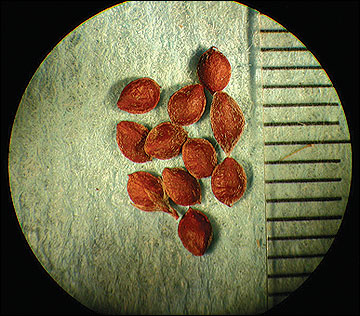 Sericea lespedeza
Lespedeza cuneata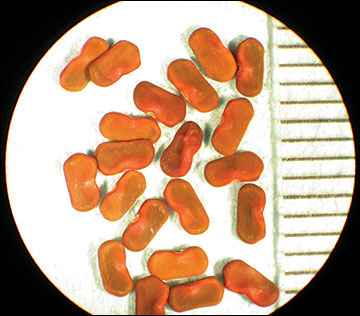 Sesbania, hemp
Sesbania exaltata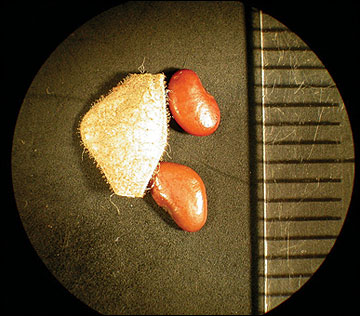 Tick trefoil
Desmodium paniculatum

Wildindigo, long-bracted
Baptisia leucophaea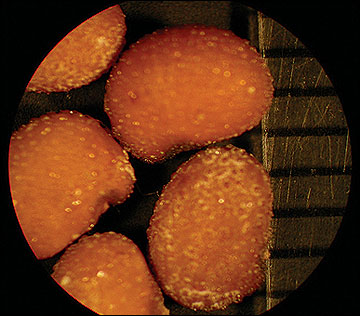 Wildindigo, white
Baptisia leucantha

For an idea of relative seed size, each photo contains a millimeter ruler. The distance between increments is 1 mm.