To help empower youth leaders, support Mizzou Giving Day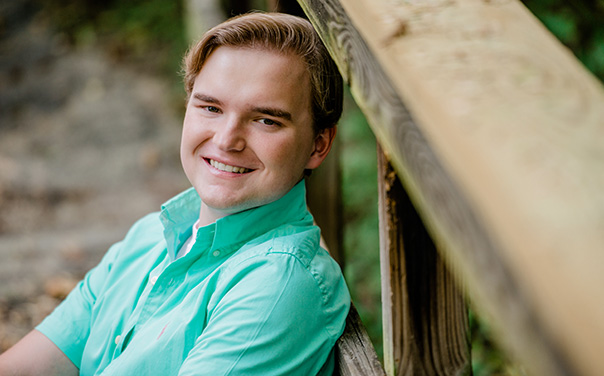 Meet Troy Ludwig
Troy Ludwig is a senior at Helias Catholic High School in Jefferson City, Missouri. Throughout his nine years in 4-H, he has served as a Jefferson City 4-H club secretary and president, State 4-H Council member, and currently serves as a youth representative on the Missouri 4-H Foundation Board of Trustees. In addition to his project work, he has had the opportunity to attend several state and national contests including Public Speaking, National 4-H Congress and National 4-H Conference. Troy loves singing and performing in musical theater, performing in 20 musicals in the past 10 years. He most recently played Buddy the Elf in Elf the Musical at Capital City Productions in Jefferson City.
"I credit 4-H with making me a better leader, a better speaker, and a better person. I have learned a great deal not only about my projects but also about myself. 4-H has challenged me to work hard, think outside the box, and try new things," Troy said. "[As] Theodore Roosevelt said, 'Nobody cares how much you know until they know how much you care.' I have found this to be true in working on the State 4-H Council and Executive Committee. We accomplish more when we work hard together and stay focused on what is best for all 4-H members. I have been blessed to be a part of this team."
On Mizzou Giving Day, please join us in supporting MU Extension and Missouri 4-H, so more young people like Troy Ludwig develop the skills and confidence they'll need to become true leaders in their communities.
Go back
Let us help you give to support MU Extension