Gift extends Mizzou research, programs to underserved people, communities across Missouri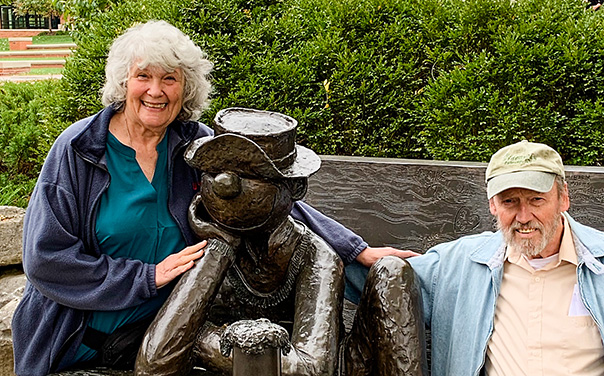 How the grandson of a pre-Depression era extension agent in Monroe County, Missouri, and a 1960s VISTA volunteer from the Bronx met is a story in itself. But together Ken Donohew and Ellen Kippel have nurtured those service-oriented roots and dedicated themselves to supporting the University of Missouri and higher education opportunities for all.
This week, University of Missouri leaders announce a major gift from the alumnus and his wife to honor his family's legacy and to support MU Extension and Engagement's work to address the grand challenges related to economic development, educational access and health and well-being in Missouri.
Donohew and Kippel have committed $893,000 for university-led efforts across the state that will provide educational opportunities for underserved people and communities. This brings their lifetime giving to Mizzou to $4.8 million.
With their gift, Donohew and Kippel established the Kenyon Grant Harman, Dorothy Donohew Amos, Carolyn Harman Zollman and Ruth Cora Harman Inclusion and Diversity Fund for MU Extension and Engagement.
The fund will support MU Extension and Engagement efforts to encourage diversity and inclusion in program participation, program design and hiring.
Donohew, a 1967 industrial engineering graduate, credits the fund's focus to his maternal grandfather, Kenyon Grant Harman, for whom he is named. A 1921 graduate of MU, Harman taught vocational agriculture for nine years as a county extension agent based in Paris, Missouri.
A specialist in field crops, Harman was published in MU Extension's "Selecting Seed Corn" and 4-H Soybean Club circulars. When his position was eliminated during the Great Depression, he moved to the U.S. Soil Conservation Service, where he worked for more than 35 years, becoming a pioneer in soil and water conservation in Missouri. He also directed Missouri's Civilian Conservation Corps camps.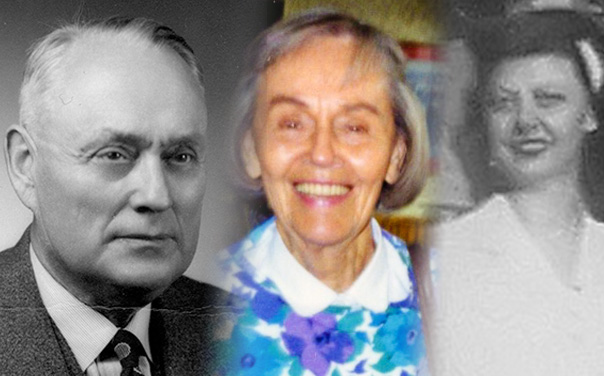 The fund also honors Donohew's mother, Dorothy Donohew Amos, a 1938 MU graduate in education and a member of the Alpha Phi sorority; and two aunts, Carolyn Harman Zollman, a 1946 graduate in home economics, Alpha Phi member, Lloyd Thomas Chemistry student and Backstage Theatre participant; and Ruth Cora Harman, who moved to Wisconsin to work as a secretary for the U.S. Soil Conservation Service and died in a car accident at age 31.
These four relatives and previously honored loved ones with deep ties to Mizzou inspired Donohew's own higher education path and his and Kippel's commitment to providing access to the life-changing benefits of higher education.
"We realized that MU Extension is out there in every county across the state," Kippel said. "Its programs and faculty and staff can be the bridge to the university's knowledge, resources and important educational opportunities that will improve lives, neighborhoods and communities in Missouri."
Missouri 4-H programs like Soccer & 4-H at Home and Youth Futures, a mentorship program for first-generation college students, sparked commitment to the fund's focus.
"Education is so important – at every age and every stage," Donohew said. "Extension can and should be an important partner particularly in communities that struggle with access to education and all the benefits it brings. Education is precious. We want everyone to have these benefits so everyone has a chance to participate in making a better society. This is our future."
Go back
Let us help you give to support MU Extension