Extension exceeds Our Time to Lead goal: new initiatives continue the momentum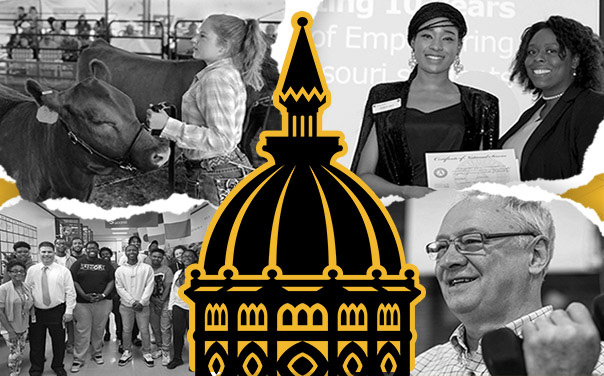 University of Missouri Extension and Engagement exceeded its Our Time to Lead goal by nearly 50% — raising more than $37.2 million for the MU comprehensive giving campaign launched five years ago. Generous donors gave more than $6.5 million in the last year alone. To celebrate this milestone, MU Extension and Engagement this week announced two philanthropic initiatives to carry this exciting momentum through the next century.
"This outpouring of support for the university's extension and engagement work across our state — touching communities in every county and Missourians at every stage of life — is an inspiring testament to our donors' generosity," said Marshall Stewart, MU vice chancellor for extension and engagement. "Their tangible commitment helps us deliver on MU's land-grant promise."
The Missouri 4-H Foundation raised $6.8 million throughout the campaign — more than $628,000 for 4-H scholarships, including new investments in inclusion, diversity and equity work to help close the opportunity gap for Missouri youths statewide.
"We are truly humbled by the incredible support of our donors that makes it possible for us to continue investing in the programs and resources that will make a meaningful impact in the lives of Missouri's young people," said Rachel Augustine, Missouri 4-H Foundation director.
Whether serving youth, sharing the latest research with farmers or local businesses, or partnering on initiatives to expand broadband access and community health options, MU Extension works to improve lives and communities across the state.
"The impact of our donors' gifts goes well beyond financial support alone for these efforts," said James Preston, MU Extension and Engagement chief development officer. "They are directly helping citizens of all ages and means access our programs and resources. Their generosity inspires others to support this work, too."
Major gifts by individual and corporate donors stand beside grassroots giving, exemplified by supporters of the Osher Lifelong Learning Institute, a program that fosters a rich learning community for adults age 50 and older.
Contributions to the Missouri College Advising Corps allowed more Missouri high schools to participate in the powerful mentoring program that prepares and encourages students to pursue postsecondary educational opportunities "that can provide a path to greater lifelong economic security and success," said MCAC Director Jerron Johnson.
"The Our Time to Lead campaign only captures part of the picture of how donors support Extension because contributions directly to county extension councils and 4-H chapters is not included," Preston said. "Let me take this opportunity to thank those donors as well."
Learn more about giving to MU Extension
To harness this giving momentum, Stewart announced the creation of the MU Extension and Engagement Cabinet on Philanthropy. The 23-member cabinet of local, state and national thought leaders will provide advice and stewardship to strengthen MU Extension and university engagement work for the long term. Through personal philanthropy, advice and volunteer support of advancement activities, they will help build sustainable resources.
Additionally, the newly formed Land-Grant Society recognizes and celebrates donors who support MU Extension and Engagement year after year, building upon their leadership and spirit of giving. Society membership is based on cumulative giving to Extension. Society membership is based on cumulative giving to Extension. An induction event for the society's inaugural 50-plus members will be announced later this fall.
"The spirit of generosity that sustains and grows MU Extension's work is reflected in the society's name as we renew our land-grant mission for the 21st century. We are in this together, addressing Missouri's greatest challenges through the educational and research resources of the university," Stewart said.
Launched in October 2015, the $1.3 billion Mizzou: Our Time to Lead campaign exceeded its goal in March 2020. The campaign's successful conclusion helps to secure MU's status among the nation's elite public universities by focusing on the four priorities: growing endowment, enhancing MU's AAU status, campus renaissance focused on new and renovated education and research facilities, and student success.
Go back
Donate to These Funds Today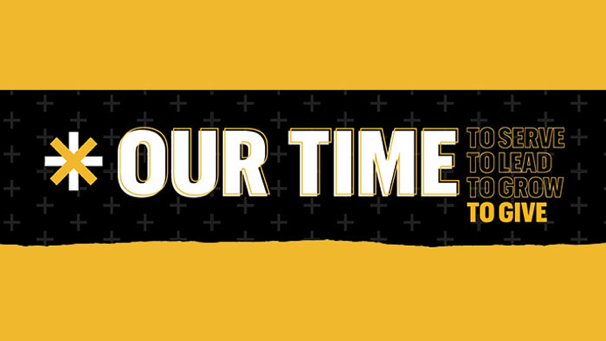 Let us help you give to support MU Extension