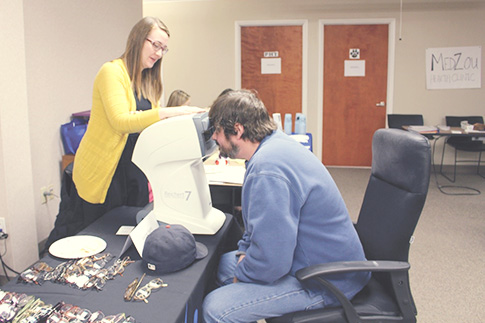 Description
Coordinated by the Boone County Basic Needs Coalition, Project Homeless Connect is a biannual event which seeks to connect Columbia's homeless population with a variety of resources. Those who attend receive services such as:
Haircuts
Housing information
Vision screenings
On-the-spot medical examinations and mental health assessments, provided by MedZou and the Integrative Behavioral Health Clinic
For more information or to inquire about volunteering for this event, email Charles Holland at [email protected] or call 573-882-2428.
Use Tab key to loop through the section below. Press Enter or Space to enter content for each tab button. Press Esc key to exit and to go to the next section at any time.
Extension resources