Northland Grandfamilies
Temporary suspension of face-to-face meetings

Northland Grandfamilies is holding online meetings at this time.
Contact the program coordinator at 816-407-3496 for meeting information.
Are you raising a grandchild or other relative? Need support, information or resources? 
Clay County Extension and the Clay County Senior Services have developed a partnership to help those in just such a situation.
If you or someone you know is an older adult raising a grandchild, great grandchild, niece, nephew or other young relative, contact the Clay County Extension Center at 816-407-3496 for more details on the Northland Grandfamilies program. 
You can also check us out on Facebook @NorthlandGrandfamilies!
Monthly Grandfamilies meeting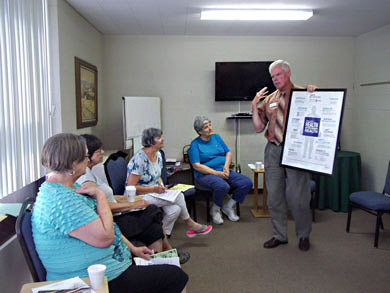 Senior parent meeting
Meetings are located at North Cross United Methodist Church, 1321 NE Vivion Road, KCMO 64118
2nd Wednesdays 10 a.m.–Noon
4th Wednesdays 6 p.m.–7:30 p.m.
Updates on meetings can be found on the Facebook page @NorthlandGrandfamilies.
How can we help?
Support
There are three support groups that meet monthly. Join us at the time and place that is the easiest for you!
Information and referral
Do you need help finding a program or service to meet the needs of your grandchild or yourself? Give us a call at 816-407-3490.
Advocacy
Do you have questions about your rights? Want to know about legislation in Missouri that might affect grandparents and other custodial relatives?
Activities
Need ideas for things to do with your grandchildren or other young relatives you are raising? Check these sites:
Helpful resources