Annual Land-Grant Society members make a lasting impact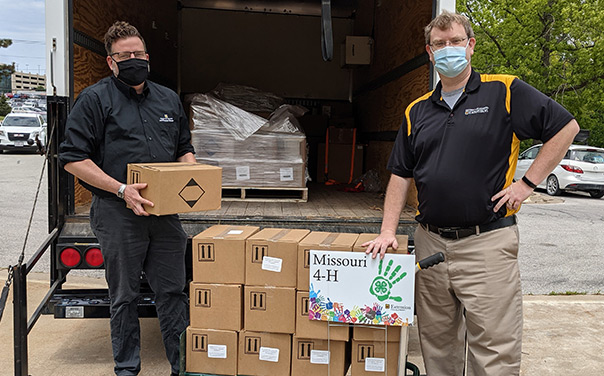 Giving to the University of Missouri Extension can help transform communities. Warren and Betty Sapp and Andrew Zumwalt experienced this firsthand through generous gifts that qualify them for annual membership in the newly established MU Land-Grant Society, a donator recognition society to support extension and engagement work and impacts across Missouri.
Sustaining the next generation
The Sapps, longtime supporters of MU Extension, have created an endowed scholarship fund with the Missouri 4-H Foundation. "One of our most deeply held values is that we were put on this earth to make it a better place. To help people, that's what we are for," Warren Sapp said, stressing that he and his wife Betty established the fund because of their values.
The Sapps are committed to the health and vibrancy of Missouri agriculture, farming and rural communities, and that focus is reflected in the specifics of their newly endowed scholarship. At least $1,000 will be awarded each year to a student in a rural community who is interested in sustainable farming and agriculture. As long as the student is planning to help out in their rural community in some way, they are eligible.
"I always envisioned that to make an endowment you had to be able to give millions of dollars," Betty Sapp said. Once the Sapp's realized that an endowment could be made starting at a $10,000 gift, it was an easy decision for them. Both Warren and Betty, Missouri 4-H alums, have deep roots in Missouri 4-H, making this a particularly meaningful gift for them.
Making an in-kind impact
Earlier this year, Andrew Zumwalt had a source for about 500 bottles of hand sanitizer and knew that — especially during the COVID-19 pandemic — this would be a helpful donation to the MU Family Impact Center, an MU Extension program that aims to provide lifelong education to improve the quality of life of Columbia residents. Subsequently, he followed up this spring with a second donation of 700-plus bottles to the Family Impact Center, as well as another 300 to Missouri 4-H.
"I saw a need in the community," said Zumwalt, associate state specialist for financial planning with MU Extension.
Zumwalt knows firsthand the importance of the Family Impact Center, as he helps run the volunteer income tax assistance site where clients receive free help filing their income taxes. "Not only does [this donation] help the Family Impact Center, in general, it directly helps those I serve at the Family Impact Center," he said.
As annual members of MU Extension's Land-Grant Society, the Sapps and Zumwalt will be recognized at a celebration planned for later this year. A minimum donation of $2,500 in one fiscal year qualifies for annual membership. Extension employees and retirees are able to qualify as members with a minimum $1,500 in cumulative donations per fiscal year.
To Zumwalt, being an annual member is also about publicly sharing information about giving options. "The annual membership is a benefit to encourage others to consider the University when looking at giving priorities," Zumwalt stated.
Donations to MU Extension provide benefit so much greater than a dollar amount, by providing resources that help make an impact on the lives of Missourians, said James Preston, MU Extension assistant executive director of advancement.
Become a member
If you are interested in becoming a member of the Land-Grant Society or would like to discuss a giving plan or donations, please visit the Land-Grant Society page or contact Rachel Augustine.
Go back
Donate to These Funds Today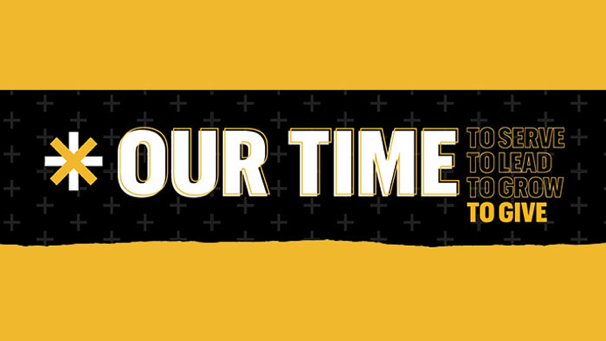 Let us help you give to support MU Extension