4-H scholarship donors help youth leaders develop and flourish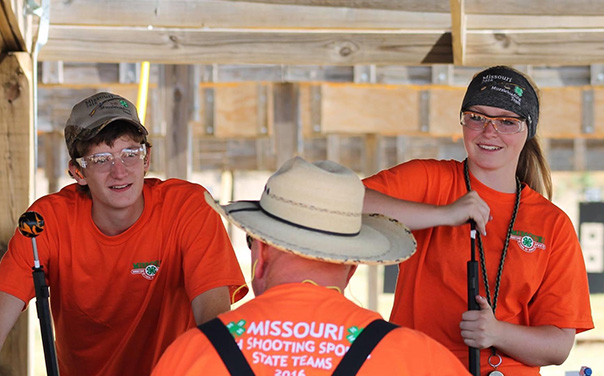 For longtime Missouri 4-H member Hannah Persell, the power of giving goes beyond words.
Persell — a University of Missouri senior studying agriculture business management — received one of the 501 scholarships totaling $515,800 that the Missouri 4-H Foundation awarded during MU's comprehensive Our Time to Lead giving campaign.
Of the $6.8 million that campaign donors gave to the Missouri 4-H Foundation, $628,000 was earmarked for scholarship support, including new investment in inclusion, diversity and equity work to help close the opportunity gap for Missouri youths statewide, said Missouri 4-H Foundation Director Rachel Augustine.
"For many youth, these scholarships are critical to bridging the gap between the rising cost of tuition and what their families can afford to pay out of pocket," Augustine said. "We are so proud to be able to recognize their hard work in this meaningful way thanks to our generous donors."
Helping the next generation give back to agriculture and youth
For Persell, who is also minoring in plant science and agriculture leadership, the scholarship established by Missouri 4-H Foundation trustee and former 4-H'er Marla Tobin "allowed me to focus on my education and continue to expand opportunities in the agriculture industry. It gave me resting assurance that my end goal is to eventually give back to agriculture and youth."
Tobin established a scholarship two years ago, remembering the impact such a gift can have. "I had a couple of 4-H scholarships that helped me, and I know the cost of education has gone up," said Tobin.
Persell, who grew up in Grundy County's Helping Hands 4-H Club, competed at the National 4-H Shooting Sports Championships, became a National 4-H Shooting Sports Ambassador, traveled to National 4-H Congress and served as a Missouri 4-H Foundation trustee.
"4-H not only means friends, family, life skills and opportunities but also is the organization that transformed me into the person I am today," Persell said. "This scholarship really shows how the Missouri 4-H Foundation and people from such diverse backgrounds come together to support the cause of youth, education and career development."
Learn more about giving to MU Extension
Honoring their parents' belief in education and volunteerism
A desire to honor their parents Waldo and Mary Belle Turner's belief in the value of education and volunteerism prompted sisters Linda "Jo" Turner, Carol Turner and Anne Elkins to establish three 4-H Foundation scholarships in addition to the family's other planned giving. All are designated for members of 4-H Youth Futures, a college readiness and mentoring program for first-generation college students.
"Our parents understood that not every young person starts with a level playing field," said Linda "Jo" Turner, a member of the National 4-H Hall of Fame. "They knew what challenges young people can face and understood the support first-generation college students in particular need."
Turner credits her own work as a former Missouri 4-H program leader and interim director of MU Extension with showing her the power of the 4-H Youth Futures program. "I have heard firsthand through the years from students who come back and have told me, 'That scholarship was the boost I needed — to know that I had the support of a circle of people through extension and 4-H to help me succeed. I'm going to find a way to keep paying that forward.'"
Providing scholarships for nontraditional and first-generation college students also benefits 4-H, Turner said, by encouraging the program to grow and diversify to meet new as well as long-standing needs of today's youths. The 4-H Youth Futures logo shows a young person reaching high for the stars and also reaching back, Turner said. "They are pulling others forward along with them, part of that important 4-H legacy of paying it forward."
"Easy decision": corporate partner's sustained gifts support many needs
It has been a "very easy decision" for FCS Financial to provide comprehensive, sustained support over the years to Missouri 4-H, said Scott Gardner, FCS Financial vice president of marketing and sales. Most cooperative members and staff were involved in 4-H growing up and "know firsthand the positive impact it has on our children, what they can learn, what they can experience and their opportunities to grow."
That support includes overall annual program sponsorship for nearly two decades; an endowment for the 4-H animal science programs; support for 4-H Youth Futures, 4-H animal judging and volunteer recognition programs; mini-grants to individual local 4-H clubs; annual sponsorship of the 4-H Clover Classic Golf Tournament since its inception; paper products donations to all county MU Extension centers for the last decade; and two academic scholarships for 4-H Youth Futures members. A third scholarship, established by Steve Harrington, FCS Financial's executive vice president of administration, and his wife Debra, also targets 4-H Youth Futures members who the company also serves through an internship program.
"I can think of no better example of a truly engaged partner," Augustine said. "They have touched the lives of countless youth through their generous support to Missouri 4-H and commitment to strengthening our families and communities."
Investing in today's youths to prepare them to be tomorrow's leaders is crucial for Missouri youth, the state and FCS Financial itself — a belief that has shaped the company's 4-H giving focus.
"We believe every child should be given opportunities to grow and (Youth Futures) is a proven success story," Gardner said. "The animal judging program provides the opportunity for children to understand the value of practice, competition and working as a team. We also understand how important volunteerism is for everyone. We feel those who give freely with their time and talent should be recognized. Also, one of the best ways our children learn is by watching. Getting to see all of these great people who volunteer is one of those quiet but powerful learning moments."
Go back
Donate to These Funds Today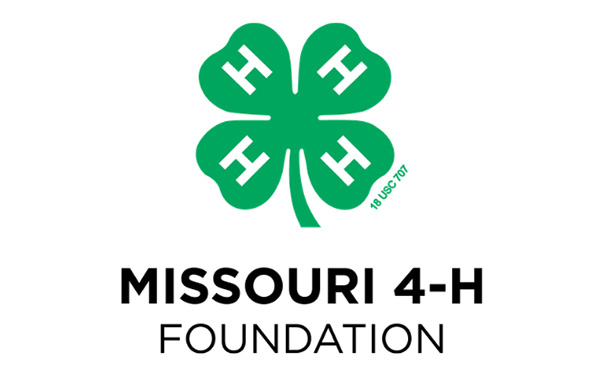 Let us help you give to support MU Extension